As you know, Johnny is running an IndieGoGo campaign. You've probably donated, but wish you had the cash for the perk you REALLY want – A song about you by Johnny Dowd.
So check out this BRILLIANT idea by The Mouthhole to get a song written about them by John: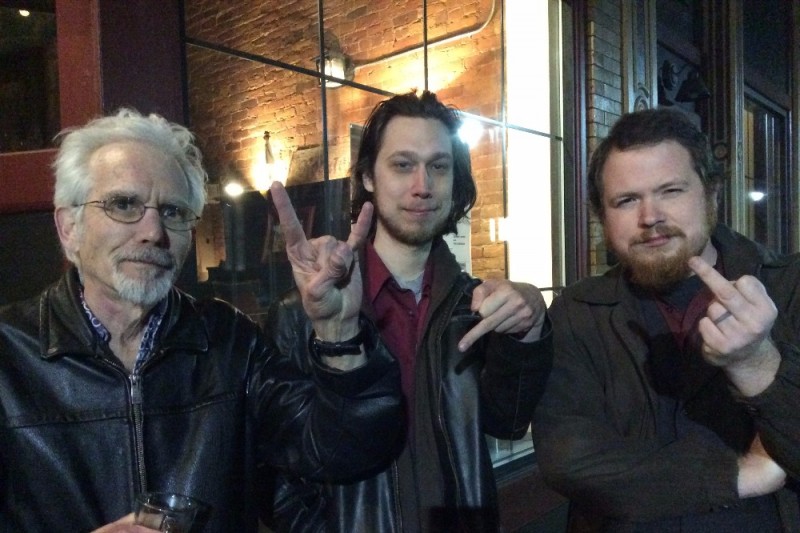 Created May 28, 2016
Michael Sadler
Johnny Dowd needs your help making and distributing his upcoming album "Execute American Folklore" and we at The Mouthhole need your help helping him.Johnny Dowd is an Texas born, Ithaca NY based musician with an astounding body of work. He has put out an album a year since he released his first in 1997. Musically he draws from funk, r&b, country, hip hop, jazz and every other genre listable. No album is the same. No song is the same. He manages to explore new territory with each outing. His songs are beautiful, dark, funny, existential and thought provoking. He also rocks!
The Mouthhole is an underground music and arts venue in Nashville, TN our mission statement is to provide a safe haven for the strange and a beacon for the artistic and alienated mole-people of "Music" City.
Johnny Dowd has created an IndieGoGo to fund his upcoming 13th studio album in order to "Put "Execute American Folklore" into the hands of the people"
As one of his perks he is offering the following:
$1000
"A song about you, by Johnny"
Become immortalized in song. Johnny will write a song about you and record it. He'll send it to you on CD-R, along with the handrwitten lyrics. Just give him a few details about your life. Or, if you prefer, the song can be about someone or something else. Who knows, maybe it will be on Johnny's next record? You can keep the recording to yourself or share with the world, as long as you don't charge anyone for it. (Johnny will retain songwriting rights.)
The Mouthhole is run not for profit – every single one of our shows is 100% free so that the poor and huddled and bored of Nashville can attend and see something different and exciting without having to feel like a schmuck by asking their friend to cover them. Because of our dedication to this ideal we are poor. Therefore we are now asking for your (yes YOUR) help in raising the $1000 we will need to donate to Johnny, help him get what is sure to be an incredible album released as it deserves to be, and get a song written about The Mouthhole.
If we do not meet our goal 100% of all donations will still be sent directly to Johnny Dowd. We will not be making a cent off of this.
As a reward for your donation to our "GoFundMe Johnny Dowd's IndieGoGo" we want to monkey see, monkey do our own perks package and hereby offer you the following:
If you donate anywhere from $1 to $999 we at The Mouthhole will write a (bad) song about you. If you donate $1000 your reward is that you get to know you did that and that you clearly are doing pretty well for yourself and you can easily hire anyone you want to write a song about you (maybe Johnny Dowd, for example.)
Please help us help Johnny help everyone!
********************************************************